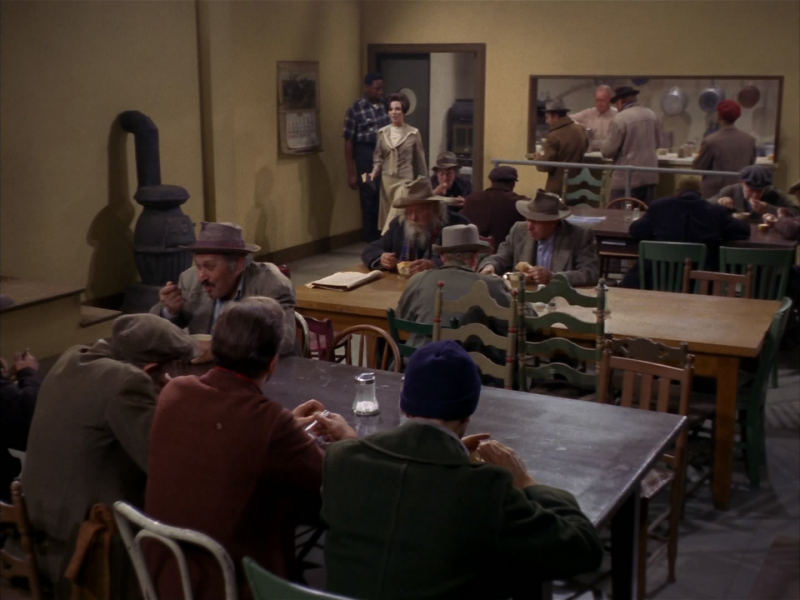 [Characters in scene: Azog, Mugsy, Jamison, Maeve]
Azog leads the quartet into the Salvation Army Soup Kitchen. It's one o'clock and the bums are already lining up for lunch. At one end of the room stands a lectern with a Bible and an American flag pinned to the wall. There is a cork board with calendar, announcements and uplifting slogans in one corner, and a few banners hung with uplifting slogans, but otherwise the walls are mostly bare. The tables are without cloths, the chairs mismatched—obviously salvaged. A simple stove provides warmth.
A rather pretty lady recognizes Azog and approaches. "Hello, Azog. You haven't been around much! Mary's in the kitchen. Go say hi before the sermon begins."
Azog is grinning like an idiot as he pushes past the queue of bums and through the doorway into the kitchen.